Fast and Directly online Book with the confidence guarantee: We guarantee that you will always get the best price with us!
Enjoy delicious regional dishes such as the Rhenish Döbbekoche in our restaurant.
You will find game dishes on our menu all year round. We source our game meat from the surrounding forests of Rhens, which guarantees excellent quality.
For this reason, we are also a member of "Heimat schmeckt!" e.V. This association is made up of food-producing and food-processing companies that market high-quality products from the region. Wherever possible, we use products from the region in our hotel and restaurant. For example, we source fruit juices, seasonal vegetables and fruit, eggs, beer, wine and fruit brandies from Rhens and the surrounding area.

Our restaurant can seat up to 50 people. Not only individual guests but also groups are welcome. Since 2010, our restaurant has been extended by a beautiful air-conditioned wooden winter garden and a rustic beer garden in the inner courtyard.
Company parties and family celebrations also find the beautiful ambience with us, so that your celebration or stay becomes as atmospheric as you wish.
During the summer months (Easter to October), you can always expect our tasty Grill buffet in the beer garden. Eating à la carte is not possible on Saturdays.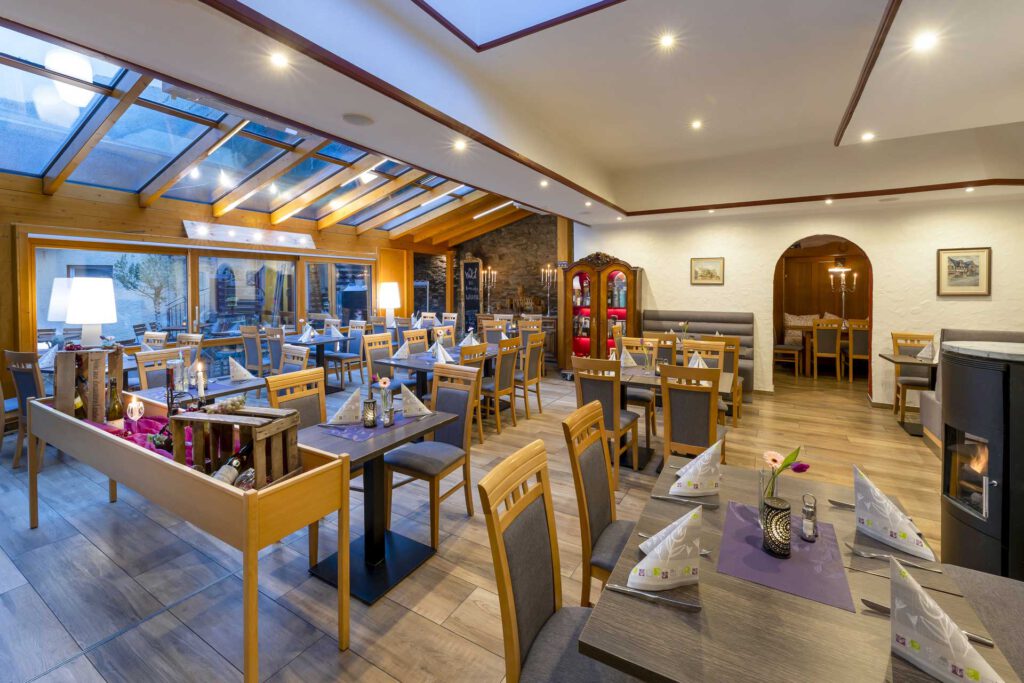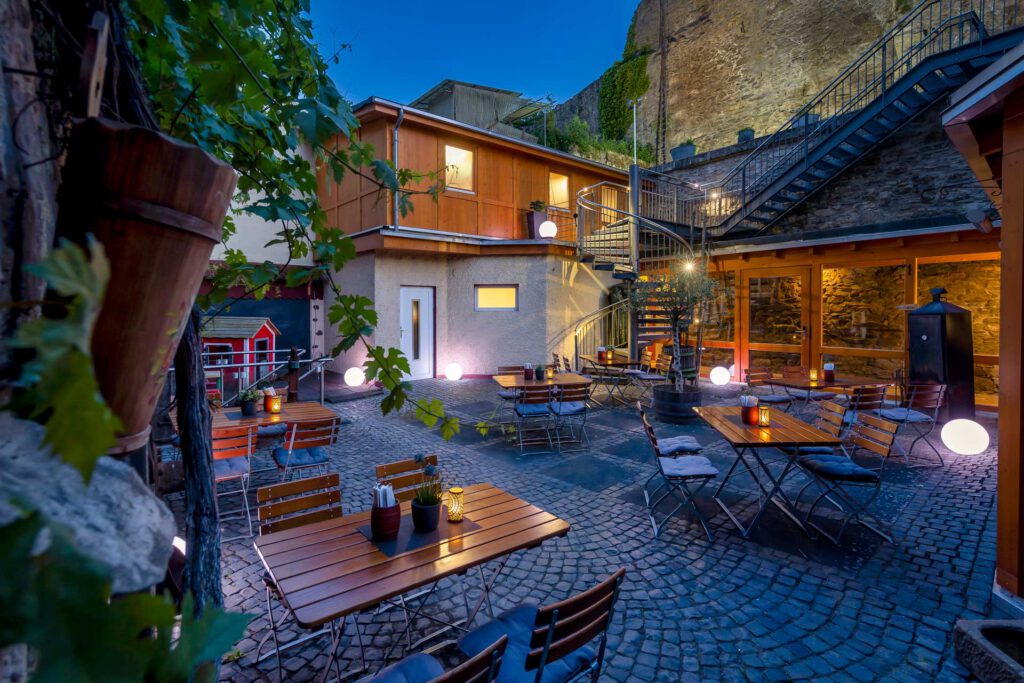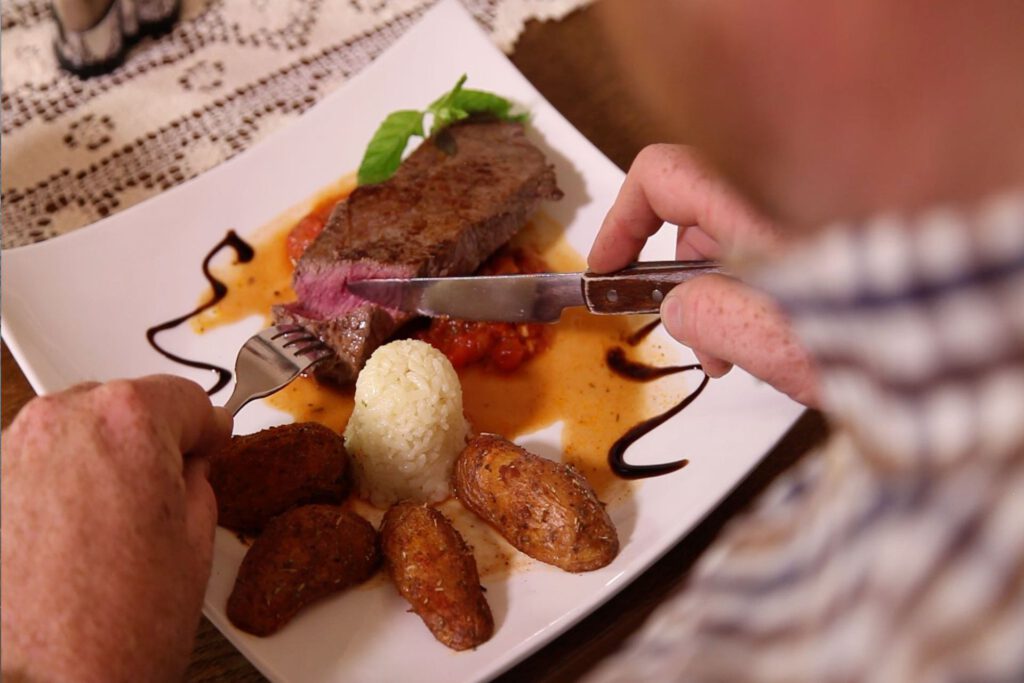 Unser Restaurant ist am 13.11. und 14.11.23 sowie vom 30.11. – 04.12.23 geschlossen, da wir auf einer Tagung sind.
Über den Winter in der Zeit vom 24.12.23 – 28.03.24 ist unser Restaurant geschlossen. Ab dem 29.03.24 sind wir wieder wie gewohnt für Sie da.